Pharmaxxi Rejuvicare Liquid Collagen 480mL:
Rejuvicare® Collagen Beauty Formula is fast-acting, high potency grape-flavoured collagen complex contains biotin, amino acids, and D-panthenol. It helps revitalize saggy skin, strengthens weak nails and adds shine to dull hair.
Collagen is the most abundant structural protein in the body.  It's comprised of amino acids that help maintain elasticity and plays a vital role in the development of all connective tissue.  Collagen has not only been shown to support hair, skin and nails; but also temporarily relieves joint inflammation. Aging starts at the cellular level and collagen production slows down during this time, that's why it's vital to supplement with Rejuvicare Collagen Beauty Formula on a daily basis.*
Contains vitamins, compounds and amino acids

Collagen helps form connective tissue*

Collagen soothes and heals the digestive tract*

With biotin for healthy hair, skin and nails*

Supports skin hydration*

Helps maintain joint health*

Provides essential antioxidants*

High potency, pleasant tasting grape flavour
Key Ingredients: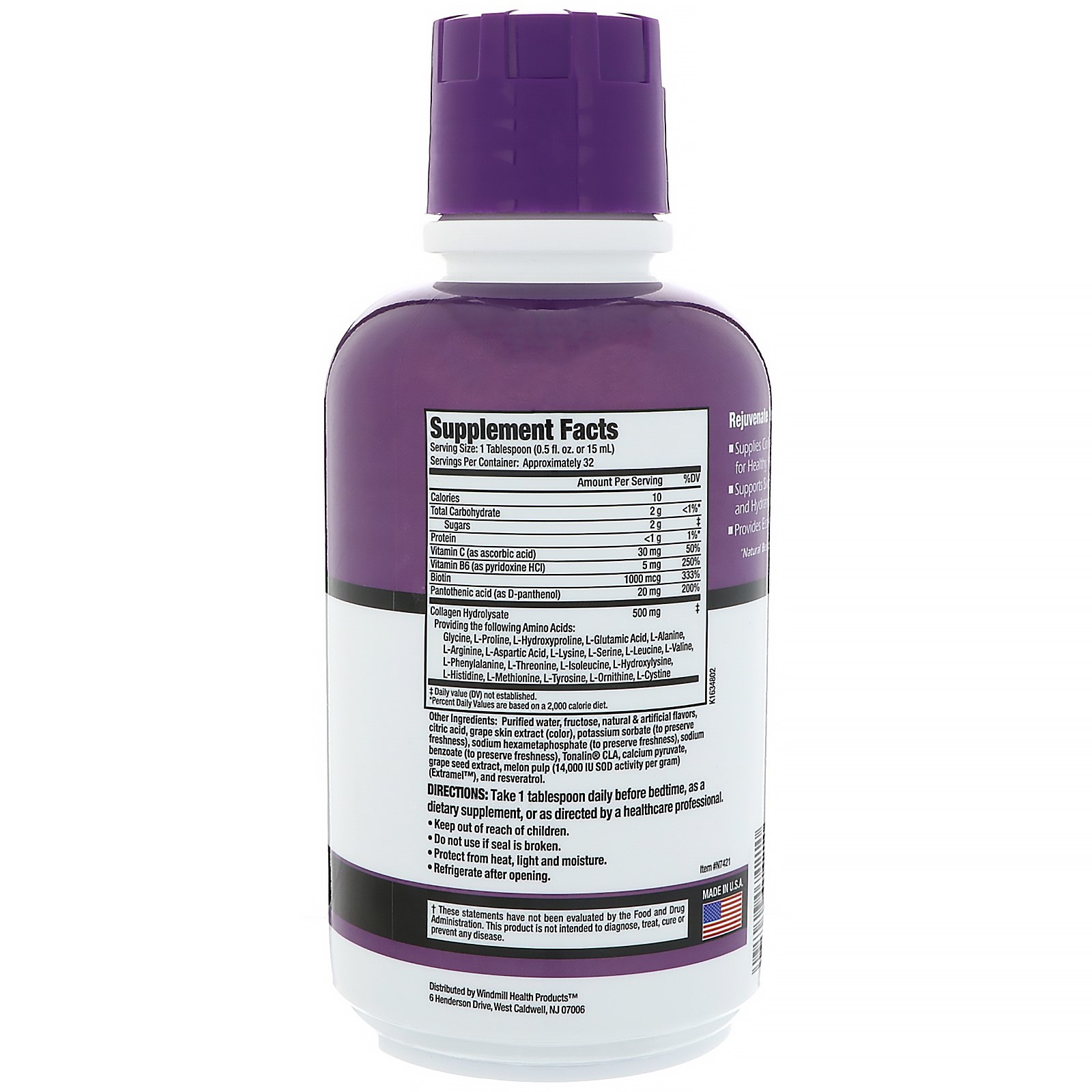 How To Use:
Take 1 tablespoon of daily before bedtime, as a dietary supplement or as directed by a health care professional.